Norpoo Electronics

Norpoo Electronics is a company dedicated to the development and manufacture of electronic circuits and products with high added value. Norpoo is ISO9001: 2015 certified in electronic circuit manufacturing and holds various IPC certifications.
Norpoo's facilities are located in Alfaro - La Rioja and have state-of-the-art equipment capable of providing our clients with complete solutions for the development and manufacture of electronic products, from the initial design stages to series manufacturing, chain management. supply, assembly and testing of the final product, as well as after-sales service.
Norpoo wants to be the technological partner of its clients developing and providing its own customized technological and manufacturing
solutions demanded by sectors with high technical specifications and with an international presence. https://electronic.norpoo.es/
Socilen
Socilen is a company in the Fintech sector. The company develops its activity as a collaborative crowdlending platform, in other words, a participatory online financial community.
Crowdlending is a form of crowdfunding in which the recipient's funding is channelled in a loan format. It counts with the authorization of the National Capital Market Commission and is enrolled in its register book under the number six.
Through Socilen, companies are able to obtain financing via loans by channelling and bringing together the contributions of
individuals, accredited investors and another types of more sophisticated financiers.
Furthermore, it enables financiers to obtain a profit from the interest generated by the money lent. https://www.socilen.com/
Idóneo

idoneo.com is the first digital car leasing comparison web in Spain.
It allows to find, compare and hire a car leasing 100 % online. For end users, freelance and companies, it saves time and money allowing to compare and hire in a single place all the leasing offers in the market.
Car leasing with transparent prices, no surprises or small letter. No payment in advance, all included and hire 100% digital.
You only need to take care only of the fuel! www.idoneo.es
SpectralGeo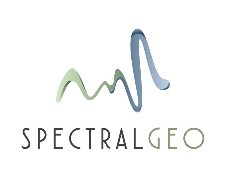 Spectralgeo is an innovative company specialized in the use of artificial vision for the processing of images for industrial purposes and a pioneer at the national level in precision agricultural work. From images from specialized sensors, they are able to generate added value for their customers. In the agri-food sector, these tools allow companies to optimize their resources, cut costs, increase production and increase quality.
In the industrial sector, the company is developing its own software within the concept industry 4.0 and Artificial Intelligence, which allows companies to perform volumetric and density calculations automatically, increasing both the effectiveness and efficiency of processes and improving traceability, leading to increased production and reduced costs, as well as the carbon footprint. www.spectralgeo.es/
Viewed

Viewed is the first platform to offer a personalised video service at scale to carry out marketing actions via email and to enable the re-gathering of potential customers. They currently work with companies such as Meliá, BMW, American Express, Caixabank, etc. https://www.viewed.video
Urban Roosters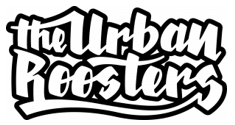 Urban Roosters is an umbrella brand for the sport of rap battling. It owns and operates the professional FREESTYLE MASTER SERIES (FMS) which in 2020 is made up of five, 9-event series (leagues) in Spain, Argentina, Chile, Mexico and Peru, as well as a Champions League style FMS International Series (5 events series).
The professional FMS was created to give the top freestyle rappers the opportunity to become full-time professional rap battlers (as an alternative to ?making-it? as musicians to earn a living). Urban Roosters is underpinned by a fast-growing and very large social following and online community. Core followers use the proprietary urbanroosters.com website in each market to practice/train, compete on-line and watch the emerging freestylers vying to climb the national ranking and get into the FMS (pro-league). There are 4,000 nationally ranked freestyle rappers in each of Spain and Argentina and 3,000 nationally ranked freestyle rappers in each of Mexico, Chile and Peru.
Urban Roosters is also a highly engaged social network, a community of freestyle rap fans around the world, with over 13 million followers across social media channels of Urban Roosters and individual FMS leagues. Urban Roosters The UR YouTube channel is watched by over 9.6 million people (unique accounts) each month producing more than 50 million monthly video views.
Urban Roosters also produces 550 million impacts a month through its social media channels. https://www.urbanroosters.com
Renertia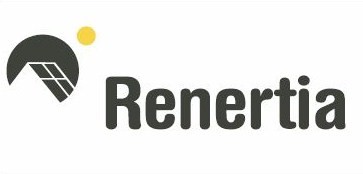 Renertia Gestión Solar, S.C.R.S.A. is a private equity company whose purpose is the purchase of photovoltaic plants in Spain for their optimisation, consolidation and subsequent sale. www.renertia.es
- Renertia Gestión Solar SCR: fund created in 2016 with the aim of acquiring photovoltaic plants in Spain, with a size of €16.7MM.
- Renertia Gestión Solar SCR II Pyme: fund created in 2019 to develop and build photovoltaic parks in Spain. It is established with a size of €7.9MM with the aim of reaching €35MM.
Double Cork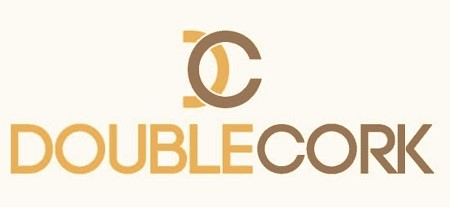 Double Cork, S.L. was born as a company dedicated to the manufacture of cork stoppers from a new perspective and with high levels of technological implementation.
From a new productive process, they are committed to the manufacture of stoppers of 2 and 4 pieces, controlling the whole process, from the obtaining of cork in field to the processes of personalized and smoothed, happening through all the productive processes for the attainment of the stoppers. http://www.doublecork.es/
Entorno de Medición Inteligente, S.L.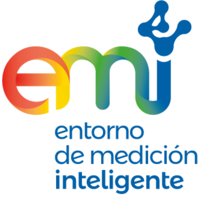 Entorno de Medición Inteligente, S.L. is a company that offers through its virtual office, services of remote reading of water meters and energy and telecontrol in irrigation facilities. EMI also designs and manufactures its own remote reading equipment for water, gas and electric meters, and water control for irrigation. https://www.emitelegestion.es/
Energía Natural del Norte, S.L.
Energía Natural del Norte, S.L. is a company that transforms, in its factory, biomass into pellets and chips for thermal use, and pellets for pet litters (cats, exotic indoor birds, rodents and horses). https://ebinor.com/
Industrias Cárnicas Sariz, S.L.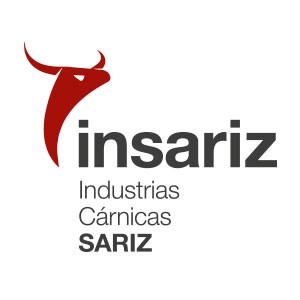 Industrias Cárnicas Sariz, S.L. is an agri-food industry, born from bringing together professionals with more than 30 years of experience in the sector with the entrepreneurial vision of the new promoters.
The company offers products derived from sheep meat and beef, from animals raised in a traditional and privileged area of northern Spain, which guarantees a high quality product.
In this new stage Industrias Cárnicas Sariz S.L. has made a strong commitment to animal welfare and food safety, to become a benchmark in the sector in the coming years. http://insariz.es/
WAF Estructuras Digitales

They have developed a technology to integrate the image capture with security cameras in a software platform. Whit the image, their software can control and manage industrial process, the access to restrict areas to people or vehicle, parking or critic points of companies' process.
Red Karaoke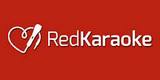 One of the most important players in the international market of Karaoke on-line. It´s has most of 50.000 karaoke songs. Most of their revenues come from international customers. They are available in Apple, Android, Windows, and web. As well as they reach global important agreements with players at Smart Tv like Samsung, LG, Google, etc. They launch to the global market the first official app of famous singers; they launch with Universal Music an official App of Alejandro Sanz.
CR Energía (Comercializadora Riojana de Energía, S.L.)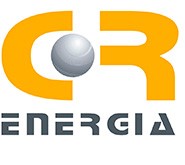 Is a company who sells electricity in the Spanish market. Its main customers are small and medium-sized enterprises, and commerce.
Helmerpack Sistemas

Design, manufacture, sell and maintenance service of equipments in the packaging sector. They develop a specific technology for their customer's needs in the markets of food, medical and industrial.
4IKIM Collaboration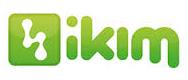 Offers a solution to this information and knowledge management problem. The tool is designed to allow users to manage information from a wide range of types and sources however different. It is also designed to promote information sharing and collaborative recording of knowledge in groups. In addition, the way 4iKIM works drastically reduces the need for storage capacity involved in organizing and sharing electronic files.
Fuss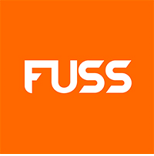 FUSS is a Software Business Partner that uses strategy, design, usability and technology in order to help major global brands and startups creating competitive advantages through their applications. Fuss maintains two business lines: software development and cyber security. And creates own products, such as the application hi!You of geochats multimedia, currently in MVP state.
Rihuelo

The company grow olive trees in a ecological way, harvest the olive and product high quality olive oil in the region of La Rioja. Their production combine technological innovation with land, ecosystem, biodiversity and culture. Compani's oil have reach the most important awards in this sector such as Leone D´oro, Gran Menzione dei Maestri Oleari in Verona (Italy, 2000), Mario Solinas, Olio 2005, V International Olive Oil Awards, Zurich 2006 or L.A. County Fair California, USA.
Termaeuropa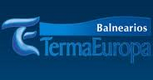 The company manage several health resort and natural spas in the north of Spain.